I am quite a newbie fan of Metaphysical and consciousness leader Stuart Wilde's last public
Workshop in Las Vegas in Sept 2009.
Mr Wilde won't be appearing in public for some time as he announced he wasn't allowed to till 2011. He has just written more about the Aluna world's, the Morph Worlds, the Goddess of a Trillion Universes, the Heavenly Beings from 26 Dimensions incoming to help many of us go to the Sacred scattered Camelot's through the flowered arches by giving up our egos, redeeming ourselves, and walking away from the crazy ego power hungry sinister chaos of this world to be in harmony with nature the animals the Goddess and the Tao.
Stuart Wilde Metaphysician in Las Vegas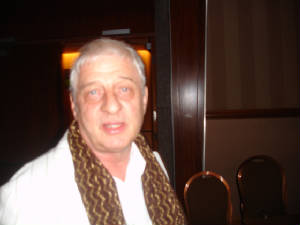 Stuart Wilde photo by Tara Greene
Stuart was also featuring his protege etheric healer Kris Krepcik who I watched pull entities and tune people's digital fractal logos all night long for two nights with Jeff Caspar and other Tolemac healers.
It was really awesome to watch Kris dance all night to loud house and disco music while smoking Marlborough's and doing very intensive shamanic healings with the help of the Aluna world healers.
I did see the people he was working on totally disappear in the Morph and blip back and forth.
Stuart Wilde and Kris Krepcik in Vegas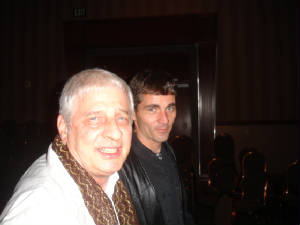 The Hooded Sage
i was recently at Stuart Wilde's "Last Trance in Las Vegas" workshop weekend Oct 5-7th 2007. It was Wild and wonderfull. 470 people came from all over the World. STRONG>
Tara Greene Tarot Reader at Stuart Wilde Workshop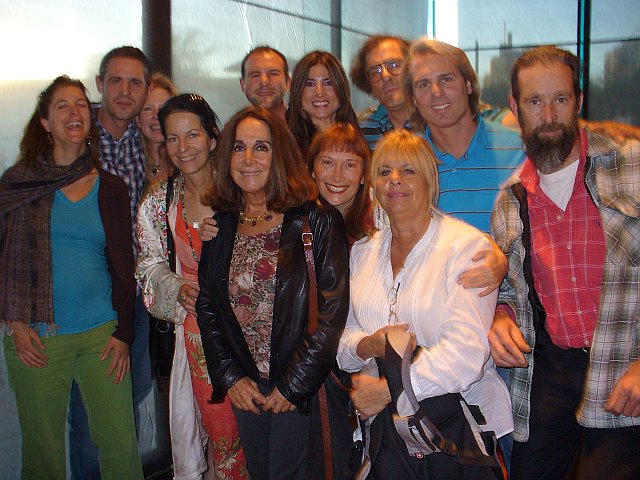 Morph Aluna World Las Vegas Workshop and friends